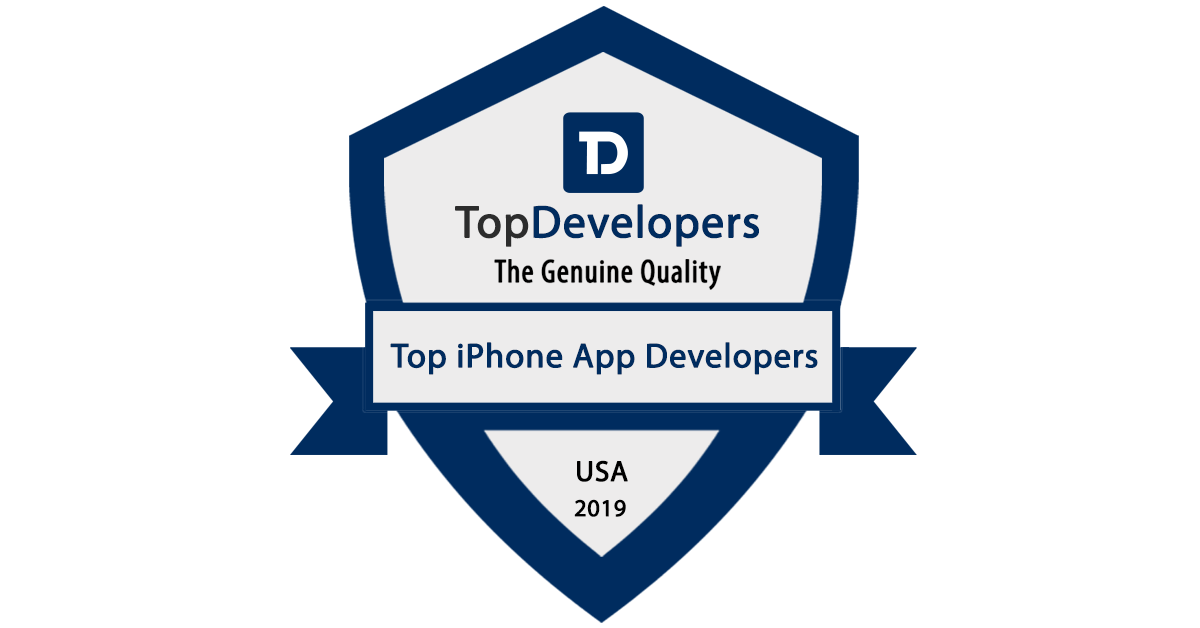 iTexico is one of the Top iOS Development companies by TopDevelopers.co
TopDevelopers.co selects iTexico as one of the Top iOS Development companies in 2019.
Austin, TX, September 5th, 2019 –We proved once again why we are regarded as one of the best iOS developers in the market. TopDevelopers.co, a widely respected directory of IT service providers, in one their press releases listing top iPhone app developers in USA announced iTexico as a leading service provider.
Ever since its launch in 2007, iOS has been setting design standards of the smartphone industry. When Steve Jobs introduced the first iPhone in 2007 nobody thought that it would become a phenomenon within a short span of time. A major factor contributing to the iPhone's success was its OS. iOS was the first Operating System to introduce video calling to the phone with its facetime. It was the first OS to introduce face detection and pinch to zoom in capabilities. With the iOS, the leading iPhone app development companies were truly able to harness the power of iPhone and other Apple devices.
iTexico started its journey in 2010 in Austin, Texas which is now its headquarters. Since then it has added two offices in Silicon Valley and Southern California. With two wholly-owned delivery centers in Guadalajara and Cancun in Mexico. Growing at a healthy rate of 500% iTexico has set new benchmarks in providing web services.
Apart from being expert iOS developers, they are also proficient in providing other services like software development, mobile application development, .NET development, DevOps, and AI to name a few.
When C.H.I Doors was facing a problem of plenty, they had multiple platforms on which the dealers (clients) had to log in to perform their tasks. iTexico was tasked with providing a single platform through which the dealers would be able to manage all their tasks. We solved the problem by building a new state of the art portal which acted as a central hub connected to all the old portals. Technologies like HTML, CSS, Javascript, .NET, Web API 2.0 were used in building the portal. Our 12 months' worth hard work paid off and C.H.I's dealers were able to use the new system while the old systems were retired. We have worked with many industries like Manufacturing, Cyber-security, Retail, and Real estate. Their portfolio will testify on their proficiency and expertise.
To succeed in the web services industry one needs to have a balanced approach towards services provided, clients served and industries catered. iTexico's profile on TopDevelopers.co further speaks a ton about parameters like - Service focus, Client focus, and Industry focus. The team at TopDevelopers.co was professional and helpful. They helped us in creating a good profile on their website and we thank them for recognizing our name as a top iPhone app developer in USA.
About iTexico:
iTexico fuels digital innovation that enables companies to transform their business, through a wide range of digital service offerings, including Design, Product Engineering, Quality Assurance, Mobile, Cloud, and AI. By leveraging a Nearshore+ delivery model, iTexico provides a combination of amazing talent, real-time collaboration, close proximity and cost-effectiveness. iTexico's headquarters are in Austin, TX, with multiple innovation centers in Mexico, and offices in Cancun, Dallas, and California. Over the last 9 years, iTexico has experienced steady year over year growth by developing strong partnerships with over 250 well-funded early stage, growth and large transformation-driven companies, including Carbon Black, Integral Ads Science, Marriott, Western Digital, HomeAway and many others. For more information, visit http://www.itexico.com
Contact:
Lucía Tróchez
Marketing Communications Manager
(855) 977-0342
More about TopDevelopers.co
TopDevelopers.co is a widely respected directory and review platform for IT service providers. They take a neutral approach in analyzing the companies. The team of analysts at TopDevelopers.co vets the companies through stringent parameters and ensures that only the most competitive firms, businesses, enterprises, and entrepreneurs are filtered through their process. This helps the service seekers in getting a ready to use pool of companies from which they can choose the appropriate firm according to their need.