What is Digital Transformation?
Simply put, it's the process of implementing or rebuilding the technology, systems, and processes of a business in order to better serve current and future business objectives and revenue streams.
Why digital transformation is important and how businesses are leveraging digital business transformation using outsourced nearshoring, we must first define digital transformation.
According to a PNC.com report on digital trends, just last year, 70 percent of U.S. chief executives made substantial investments in new technologies designed to make their businesses or products more competitive.
As a result, in 2018, 40 percent of market-leading businesses -- those in the top 20 of every industry -- are expected to withstand a disruption to their business due to new digital innovation on the part of their competition.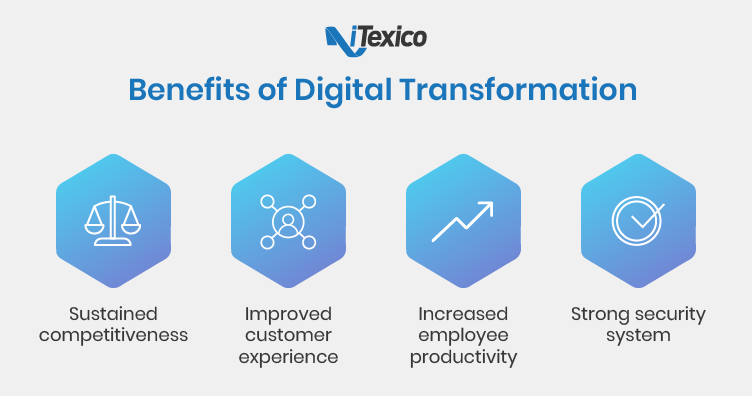 Need a nearshore development outsourcing team?
Contact us and let us collaborate with you to find the right answers and solutions you are looking for.
Learn More About How to Successfully Outsource IT Development