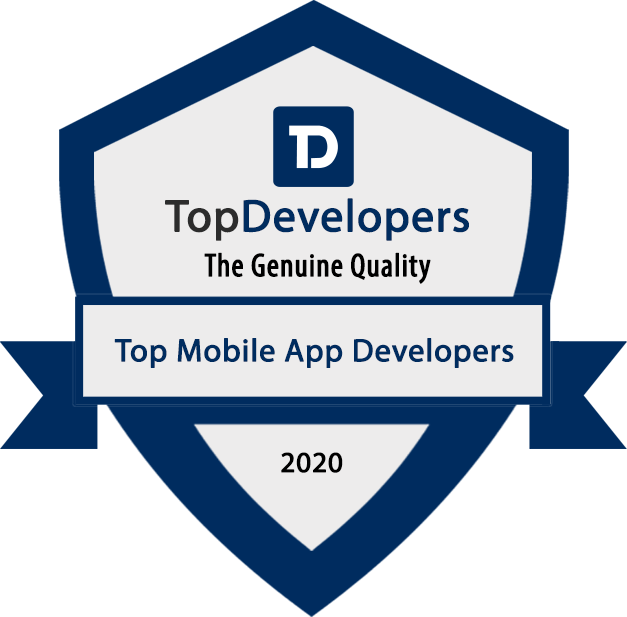 iTexico, by Improving: a Top Mobile App Development Company of 2020 by TopDevelopers.co
iTexico, an Improving company, has been declared as a Top Mobile App Development Company of 2020 by TopDevelopers.co
At iTexico, an Improving company, we believe in fueling digital innovation. Our aim is to help the companies in taking the next step by availing a wide variety of our service offerings like:
Design services
Product engineering
QA services
Mobile
Cloud
AI
Thus we are always appreciated for being a trend setter in mobile app development and the related services. Our specialty in developing exclusive business apps is well-known hence, our name was included in a recent press release about the top mobile app developers in the industry by TopDevelopers.co, a leading research and review platform of IT service providers.
This is just a glimpse of the wide bouquet of services that we offer.
Right from the inception, iTexico, an Improving company has been an outstanding performer in every aspect of project development. We have registered a 50% YoY growth consistently and have proved that we are a cost competitive innovation partner compared to the onshore development teams located in some U.S. cities.
Efficiency, constant commitment towards work, and the ability to deliver projects within tight deadlines are the traits that have helped us in gaining a place amongst the most prominent mobile app development companies in the industry.

Our foremost priority is customer satisfaction and we never hesitate to go that extra mile to fulfill our client needs. We combine technology and business trends to offer the best solution that the competitors envy.
We encourage you to visit our portfolio to know more about our previous projects, our proficiency and efficiency in building technical products.
At iTexico, an Improving company, we consider ourselves lucky to have worked with names like
Envoy Mortgage
Integral Ad Science
Carbon Black
By delivering high-quality services to such marquee names, we have made it to the list of the top custom software development services in the USA.
You can find all the critical information about us in a neatly organized manner on our iTexico's profile on TopDevelopers.co.
Who are TopDevelopers.co?
TopDevelopers.co is a research and review platform of IT service providers. They offer unbiased service to service seekers, by providing them a listing of genuine and highly professional IT firms, that can help the service seekers in achieving their goals by providing high-quality technical services. The research team of TopDevelopers.co chooses the best firms by filtering a vast list of companies and introduces only the competitive names to the businesses, enterprises, and entrepreneurs to partner with. The company has a friendly team of researchers and a hassle-free communication system. They provide the listing service for various technologies and services, which makes it a one-stop destination to find your perfect technology partner.