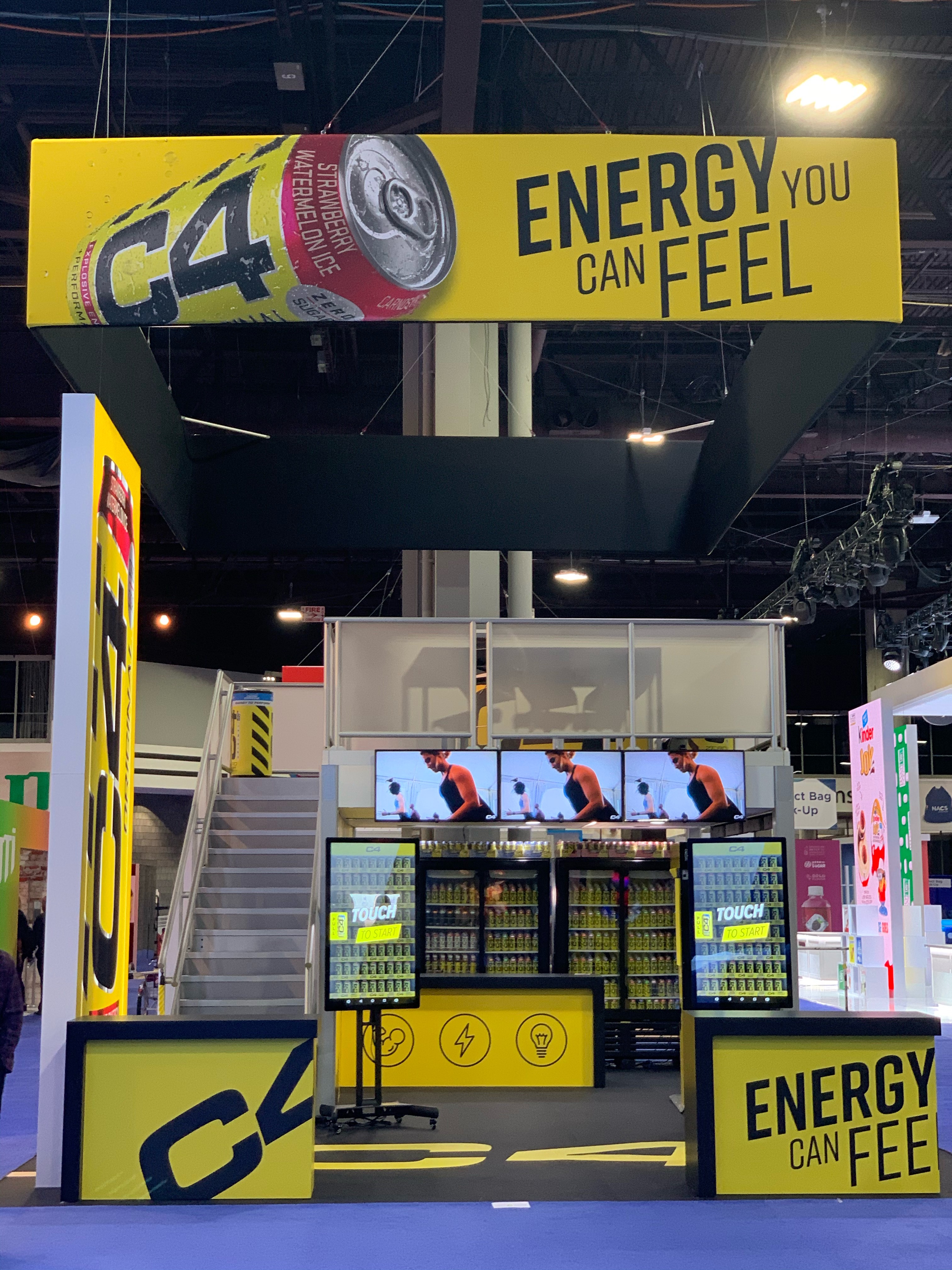 Innovation-Driven Growth for America's Best-Selling Energy Drink
Nutrabolt's C4® Leads Disruption of Pre-Workout Energy Brands Nationwide

Austin, TX, Dec 9th, 2019 - Nutrabolt, a nutritional life science company and manufacturer of the world's best selling pre-workout supplement, C4®, experiences explosive growth fueled by its' innovation-driven initiatives in the convenience retailing industry.
Pursuing lines of products dedicated to enhancing the average person's workout routine has fostered Nutrabolt into a company that is innovation and data driven. And now through a brand new retailer app first presented at NACS Show 2019 and directed to improve the sale process with retailers, the company once again claims their title as leader in the performance energy category.
During the second half of 2019, C4® has exploded through the ranks announcing a major distribution partnership with 7-Eleven, with the energy drink rolling out to over 3,000 locations, while also becoming the fastest-growing energy drink in NYC stemming from a successful partnership with Big Geyser, the largest independent non-alcoholic beverage distributor in the city and one of the leading distributors of the East Coast.
For 2020, the C4® team is planning the release of new C4® flavors, including specials for spring break and summer.
New Initiatives with iTexico
Through a partnership with iTexico, Nutrabolt has begun encroaching on a new phase of business development. Through our combined efforts, we've collaborated on launching an exciting new initiative, pitting innovation in Nutrabolt's industry as the main focus. According to Felipe González, the IT Manager for Nutrabolt, "iTexico is certainly at the core of our development in every aspect, especially innovation. We don't look at our relationship as project based, but continued basis to improve our business."
Nutrabolt had their first exciting opportunity to showcase the fruits of their combined efforts at the recent NACS Show 2019. NACS (National Association of Convenience Stores) is a 4-day event that brings together convenience and fuel retailing industry professionals for buying, selling, and networking. Nutrabolt's interactive planogram app was revealed with resounding success.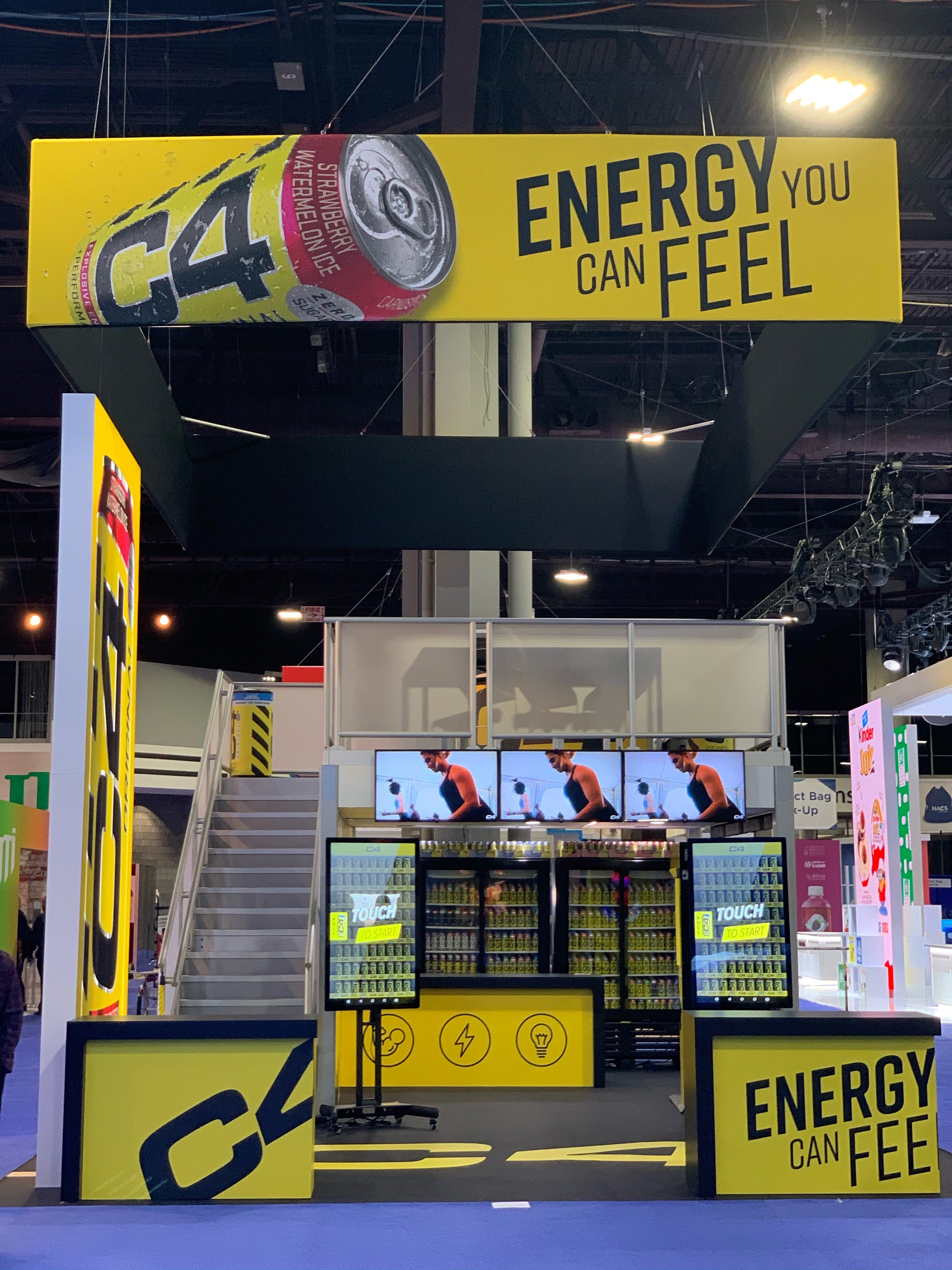 The app makes it possible to show potential buyers how they could margin up their business with C4®. Their triumphant showcase placed them as leaders at NACS Show 2019, leaving lasting impressions in their wake.
The portal, built in partnership with iTexico, is meant to improve the point of sale process. The portal works as a tradeshow simulation for beverage distribution, coming with a touchscreen monitor that allows customers to review products and make selections based on their individual needs.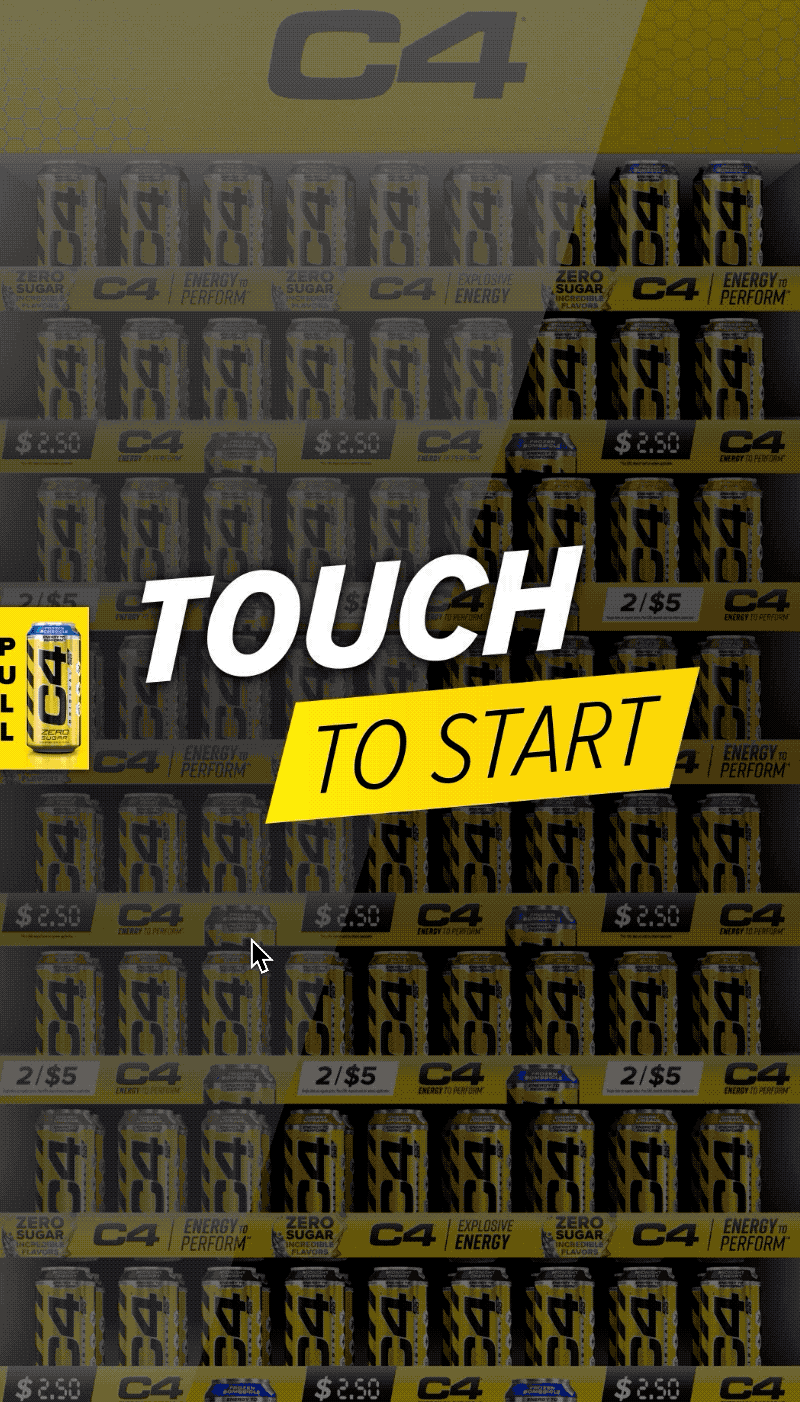 The new technology was so well received by buyers that it helped Nutrabolt close deals on the spot. These astonishing results are in no small part attributed to the cohesive teamwork fostered between Nutrabolt and iTexico.
But how did we do it? What matters is team composition, as the skills of our team members already speak for themselves. For tackling this project, the iTexico team consisted of:
2 mobile developers
1 UI/UX designer
1 Projects Manager
1 Subject Matter Expert
With a small, precise team of skilled individuals, we were able to accelerate the already explosive growth that Nutrabolt has been experiencing with their C4® pre-workout products. We're looking forward to continuing our working partnership with Nutrabolt, bolstered with excitement for what the future holds.
Looking Into the Future
The development of the standout app presented at NACS Show 2019 is only one stepping stone. Nutrabolt will continue their relationship with Nearshore+ software development, a service provided through iTexico. Moving forward will deepen their facilitation of machine learning and process automation to optimize internal processes. What matters now is how they can innovate the way they operate internally, so they can in turn provide new technologies to their consumers.
In fact, Nutrabolt has essentially eliminated their entire web development team in favor of iTexico, who provide support on Java, .NET, Xamarin, iOS, Android, Ruby on Rails, and a number of other technologies.
The latest venture together has already produced fantastic results, winning over the headlines at NACS Show 2019. Every collaboration from here on out will undoubtedly reach a similar, if not identical, conclusion as well. Both those employed at Nutrabolt and iTexico are enthusiastic about what comes next in the future.
If you're interested in learning more about Nutrabolt, feel free to stop by their website at Nutrabolt.com, where you can browse their brands, products, and initiatives. Alternatively, chances are you may be interested in what we can offer you as well. Considering the resounding success we've found working alongside Nutrabolt and numerous other companies, we believe that we can offer you just the same.
For further contact with iTexico, feel free to visit our contact page. We're always looking for new people to create new opportunities with.