Reaching Users Through New Innovative App Features
For consumers of mobile devices, expectations have never been higher. Today's smart device truly is at the epicenter of our lives – an indispensable connection to our worlds, both near and far-flung. As consumers became more tech-savvy and educated about how to best command mobile technologies, their demand for more innovative apps is on the increase as well.
Innovative applications represent the best way for consumers to wring the most efficiency and satisfaction out of their mobile device. Consumers are seeking more from their mobile app experiences, and, most importantly, they have a heightened sense for what they want.
Greater technologies, along with advances in the cloud and its services, are making it easier than ever for companies to meet the rising demands for more innovative applications. With the mobile app landscape evolving, it's time for businesses to think outside the phone. Here are some innovative ways mobile apps of the future will reach and please their users.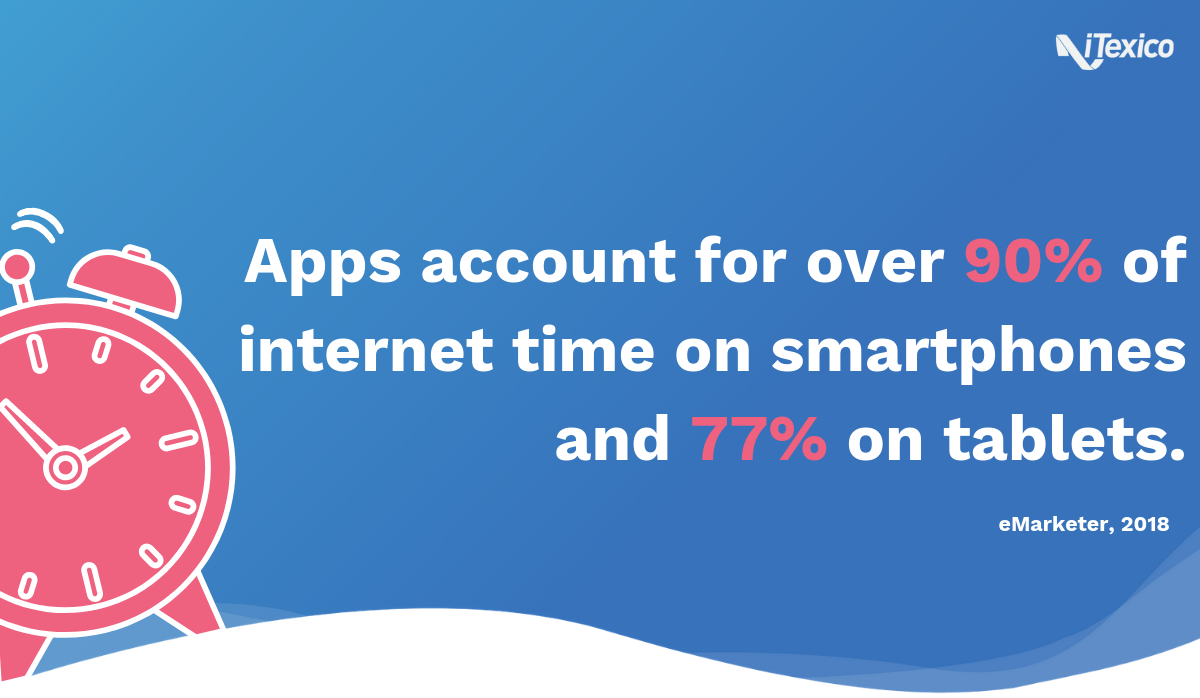 Artificial Intelligence (AI) Powered Apps
Artificial Intelligence apps are turning the consumer's relationship with technology into more of a two-way street. Interactions with AI can help people to schedule their day, search for photos of loved ones, type emails on the go, or get things done with a virtual assistant. Innovative apps powered by AI technology are better able to help users tackle their existing problems while minimizing effort.
AI apps generally are designed to serve as an "extension" of the user's own capabilities, making the overall interactive experience more efficient. Businesses can leverage AI to improve user experiences through more effective communication with them.
Augmented Reality (AR) Powered Apps
It wasn't too long ago that users of the Pokémon Go were seen clogging parks and public spaces, aiming their phone camera at invisible treasures and scoring points. Though this craze might be a thing of the past, it served as a reminder of the transformative power of Augmented Reality (AR) apps. AR apps change the way users interact with their phone, integrating digital visual (and occasionally, audio) content into the user's real-world environment. For the uninitiated, AR adds digital elements to a live view by using the camera on users' phones. Examples of AR include Snapchat lenses and the previously mentioned Pokémon Go.
When developing innovative apps using AR, UX designers typically take into account a user's physical scenario when operating an Augmented Reality app. As read in Medium.com, these physical profiles include:
· Public: Using the whole body to interact with the software
· Personal: Using a device in a public space
· Intimate: Sitting or standing with minor movement
· Private: Using a wearable device
Mixed Reality (MR) Powered Apps
A combination of both AI and AR technologies constitutes innovative apps that are Mixed Reality (MR) in nature. Most smartphone apps aren't developed to have environmental understanding capabilities, so they cannot offer a mix of physical and digital realities. That said, Microsoft recently applied for a patent for the "Virtual Reality Input," after revealing its HoloLens 2 at the recent Mobile World Congress in Barcelona, Spain. Microsoft describes "Virtual Reality Input" as a system that would allow people to use their smartphones, even when they're in virtual/augmented/mixed reality. This will eventually open new doors that allow marketers to reach out to consumers in innovative ways.
Clearly, today's mobile device user has high expectations for how it will improve their daily life. Through the development of innovative mobile apps, businesses can use technologies like augmented reality, artificial intelligence, and a combination of disciplines, to provide better customer service and consumer engagement. If we at iTexico can be helpful to you in AI, AR and MR mobile app development, please give us a call.