Building a User-Centered Mobile Experience
What is a Mobile User Experience
In a world increasingly impacted by technology, the ease at which companies integrate devices, applications and services into their consumers' daily lives is a crucial focus of business strategy in 2019. As defined, the mobile user experience relates to how a user discovers and engages with a mobile device, app, or service. As Mike Kuniaysky describes it, user research is "the process of understanding the impact of design on an audience."
But first, let's start at the beginning. The road to delivering a positive UX experience to users must include a detailed launch strategy. For your application to achieve broad acceptance, it must be easily discoverable and efficient to use. Because this user focus is of the utmost importance, mastery of the skills required to understand and design for the best mobile experience, is essential to your success.
The following blog will detail some of the best practices -- and pitfalls -- when designing and developing your mobile experience.
Mobile User Experience Best Practices
It's not easy to build a strong mobile experience. The process requires countless hours of investigation, research, strategy, testing, development, and implementation. From a design perspective, a mobile UX strategy – considering things like adaptability to different screen sizes, operating systems, and touch screens – can be complicated, yet crucial. Below are some of the best practices for mobile UX:
Research: It all starts here. Completing a thorough market analysis to understand the industry landscape and analyzing the competition will give you a good idea for initial direction. What's working? What isn't? Answering these macro questions will help steer the ship.
Next, you must understand who your target audience is and how they behave. Create a set of user personas to comprehend how different segments of your target audience might discover, become interested, and interact with, your offering. You may even want to consult with members of your target audience, and get feedback from them.
Prioritize: Once you have an understanding of who your target audience is, and how they behave, you must prioritize the feature that will draw them to you and stand out from your competition. It's easy to fill your app with every feature you can, but the best mobile experiences all have one main feature that they focus on, while still offering secondary features. What is your main feature?
Declutter: This goes hand-in-hand with prioritizing your features. Once you have figured out what your lead feature will be, the focus should be on simplifying and designing to make your offering as obvious and understandable as possible. Remove or hide anything that isn't completely necessary from the first screen your user will see.
Navigation: The way in which a user moves through their mobile app experience should be fluid, consistent, and obvious. Don't make them navigate through a maze to find their way around your app. Information should be easy to find. Simplicity is king.
Tap-targets: When establishing the info architecture of the experience, you want to make sure the touch targets or "tap-targets" are loud and in-your-face. They must be easy to locate and prominent in size, taking into consideration smaller screen sizes. The fewer clicks or taps your user has to make to access the features, the better. It is recommended that targets should be at least 7mm-10mm in size.
Text: Beyond the visual setup, navigation, and target sizes, you must consider how the copy / text of your offering will be read by the end user. Again, in consideration of smaller screen sizes, you'll want to choose a typeface size and weight that is easy to read, and not too small.
Test and Iterate: This should go without saying, but once you are confident in the first iteration of your offering, test it with real users, and get real feedback. This will help you improve over time, and should be a constant part of the design process.
Things to Avoid in Mobile User Experience
Designing the best mobile experience for your user is an evolving and ongoing process that should remain a main focus of any business. There is no doubt that mistakes will be made and lessons will be learned along the way, but putting your best foot forward by understanding some common mistakes to avoid will help propel the user experience from Day One. Below are some of the most common mistakes when designing a mobile user experience:
Offering Value Before Registration: Before you can build loyalty and engagement among users of your app, you have to let them look around and experience it on their own – without any commitment. A mobile experience can be quickly derailed if a user is forced to register or sign up before they even get a chance to see value in your offering. Let them taste their meal before you ask them to pay the bill.
Permissions: Similar to the first point, asking a user to share their location or other private information without any context or explanation is a common mistake made by some ineffective UX designers. And when you do prompt a user for permissions, always ensure that you are only asking for permissions that are vital to providing the best mobile user experience.
No Jargon: Stick to terminology and copy that is familiar, informative, and obvious to your target audience. Unconventional terminology will hinder your discoverability and negatively affect the comprehension of your offering.
Be Responsive: Adding unnecessary custom or unresponsive gestures to your mobile experience can be confusing, and often is detrimental to the flow of the user experience. Instead of confusing gestures such as tilts or shakes, keep the gestures standard and responsive to your app.
Hand-Picked Related Reads For You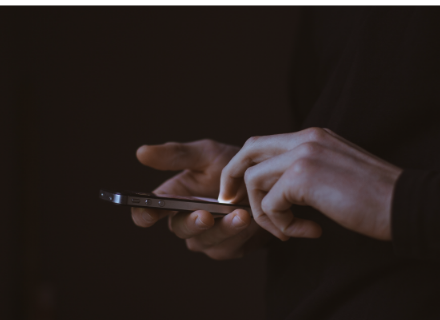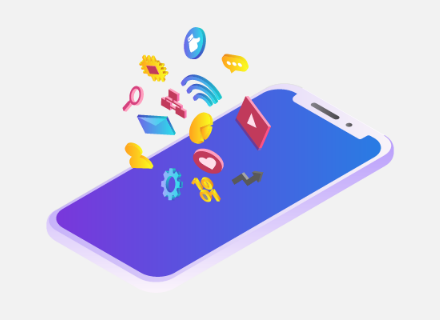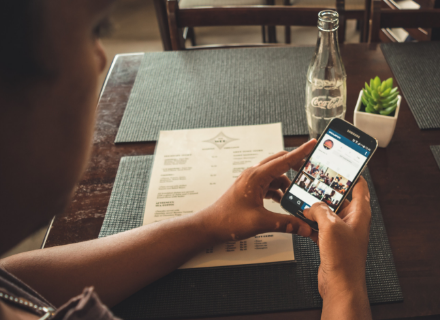 I cannot stress enough the importance of designing your mobile experience based on the best practices and things to avoid listed above, as well as mobile trends. Although these are only some of the tips and tricks you can learn before you begin, it should give you a good head start in ensuring your users can find you, engage with you, and get the most out of their time with you. If we can be of service to you in your bid to achieve mobile app success, please give us a call.