Nearshoring in Mexico – Right Talent, Right Time, Right Now
An ever-growing global business dependency on innovation and software development expertise has made Nearshoring a popular solution for a variety of companies. Nearshoring is the outsourcing of roles such as software development, network engineering, IT security, and computer systems analysis to skilled experts in another nearby nation that shares the same land mass. While enterprises can choose to outsource their technology and IT work to experts both foreign and domestic, Nearshoring is becoming a preferred model for many American company owners and executives for a variety of reasons.
What Are the Advantages of Nearshoring in Mexico?
Businesses of every size and function, including startups and Fortune 1000 companies, are taking advantage of Nearshore development services in Mexico. Companies in the U.S. find this type of outsourcing beneficial over standard opportunities because:


Innovators and key stakeholders can work with software teams in a same-border country

This option allows for software development collaboration in the same or close time zone. Mexico, for example, is in the Central Time Zone, so in every U.S. city, a company can easily work with their Nearshore partner during their workday.

Similar cultures allow for seamless communication

Defining, maintaining, and achieving project goals is easier when multidisciplinary teams understand each other. The closer the shore the better the communication.

Short flights are available to technological innovation hubs such as Guadalajara.

This advantage allows American executives to easily engage in team building and more often at a lower cost but improved quality of work.


Mexico offers several easy-access International Airports

This further increases opportunities and the flexibility for American executives to work with their teams in person and vice versa.

Outsourcing to American and Canadian enterprises and freelancers is often more expensive

Collaborating with Mexican nearshore talent is more cost-effective – and benefit from the same or better caliber of talent. In fact, Guadalajara is also known as Mexico's Silicon Valley, a home to several thousand technology companies supported by incubators, IT-focused universities, and technology parks. This eco-system provides a wealth of software and engineering talent that are an essential and ever-increasing part of the Mexico technology industry.

Offshoring with faraway foreign countries has its risks

The productivity and collaboration of Mexican nearshore teams provide for a lower overall total project cost because multidisciplinary teams can work in a more Agile manner.
Why Work With Mexican Talent?
Mexico's computer science, engineering, and technical experts are exceptionally productive and proficient. More than 60,000 Mexico IT industry and software industry professionals graduate per year from the top institutions in the country. In addition, government incentives have allowed for a major increase in enrollment in engineering programs. Several technology initiatives empower talent in Guadalajara and across the country to create ecosystems that deliver innovative and adaptable IT outsourcing solutions.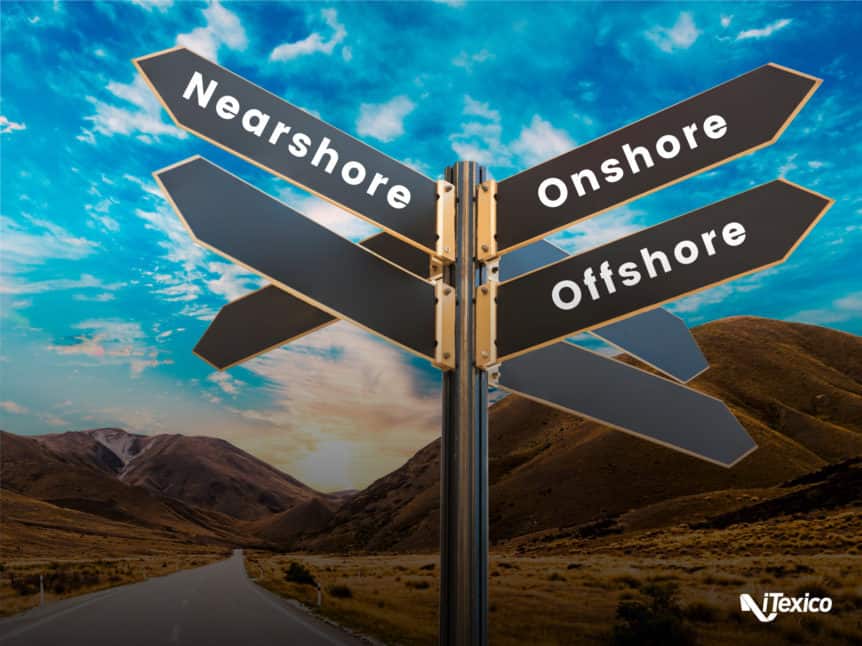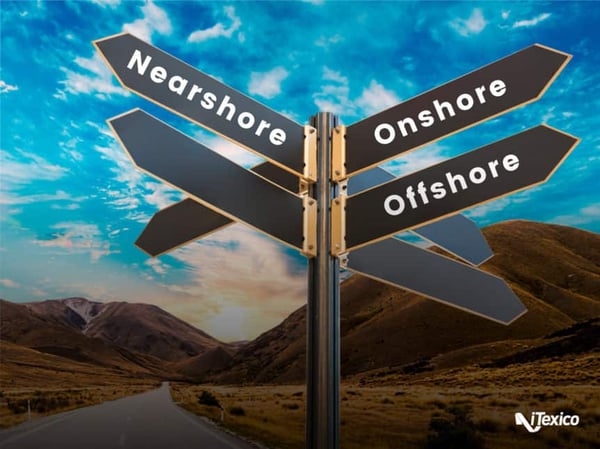 Also, more students are enrolled in Mexican IT and engineering programs full-time than scholars in the U.S. At this time, several highly-skilled graduate specialists from Mexico are currently looking for professional opportunities.
The increasing need for American companies of all disciplines to create and operate engaging, effective, innovation makes it imperative for their executives to hire the right tech talent at the right time. Since Nearshore services offer world-class expertise, coherent and consistent communication and productivity, cost-effectiveness, and unparalleled convenience, more businesses than ever are considering Nearshoring software development with well-established companies like iTexico. As Mexico's technological opportunities and talent pool continues to grow, there is a growing advantage of Nearshoring across the border. To learn more information about Nearshoring in Mexico, discover iTexico's Nearshore+ Services.