Improver Spotlights: Ana Gallo, Design Lead
At Improving Enterprises we are always looking to attract the right talent: experts in their field who are passionate about asking the right questions and solving the right problems, in order to help our clients achieve digital innovation and business transformation.
The Improver Spotlights series aims to highlight the talented individuals who work here, and today it's all about one of our Design Leads, Ana Gallo.
"My name is Ana Gallo. I am a Senior Designer and I've been with the company for over a year now and I have over 7 years of experience in this field.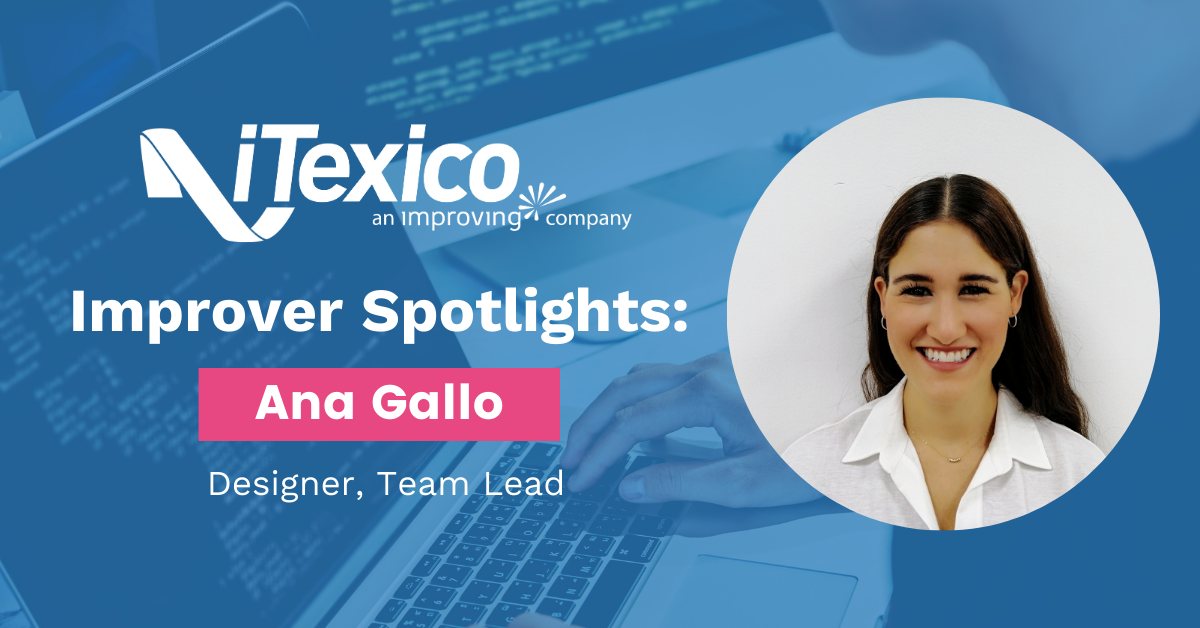 How would you describe your job in 4 words?
Creative, collaborative, empathic, and flexible.
Explain what your job consists of:
Solving problems like in general terms, I deliver designs to a client based on the needs of their user. It's a whole process of solving a specific problem that the business and their users are having for a specific interface. And following a whole process of searching, designing, interviewing users and meeting the needs of the business so i can deliver the best UX design for the client and their users.
How does a workday look like for you?
A normal workday for me starts at 8:30 am. I have a daily meeting with my team at 9:30 am where we talk about each member's current status: what we did the day before and what we're gonna be doing that specific day, and lastly we do a quick run around to see if anyone has any questions or concerns. Then I jump into sending emails or getting feedback from my clients. I use 3-4 hours in real designing on specific software, and the rest of the time I dedicate it to being in communication with developers, assisting them in what they need, and communicating with my client via Jira or mail or different tools, to see if something else is needed.
What motivates you to get up and go to work?
My main motivation to go to work is solving problems. I really love that in my position as a designer I have the opportunity to be solving problems all time every single day, by being in constant touch with developers and our clients. Answering questions and giving assistance to problems whether they're big or small, allows me to get deep into research and solving them.
What's your favorite benefit at the company?
The company is really flexible and gives me autonomy at my projects. I never get micromanaged because my manager trusts every single member of our team. I get to manage my time in the best way possible. The communication with my clients is very direct. So the flexibility on how we work is the benefit that I love the most about iTexico, an Improving Company.
Why was iTexico, an Improving company, your decision to continue your career? And how has your career grown since then?
I chose Improving because, first of all, I have experience working for other companies as an independent contractor working remotely. So I know what it is to be an independent contractor and also part of an established company. iTexico, an Improving Company allowed me to enjoy the best of both worlds: I have the flexibility of being independent, sometimes working remotely, and having ownership of my project; but at the same time I have the economic stability of a company, constant interaction with other people, the possibility of going to the office, and direct communication with the clients.
Having a strong relationship with my team members and other areas of the company helped a lot at improving my communication skills.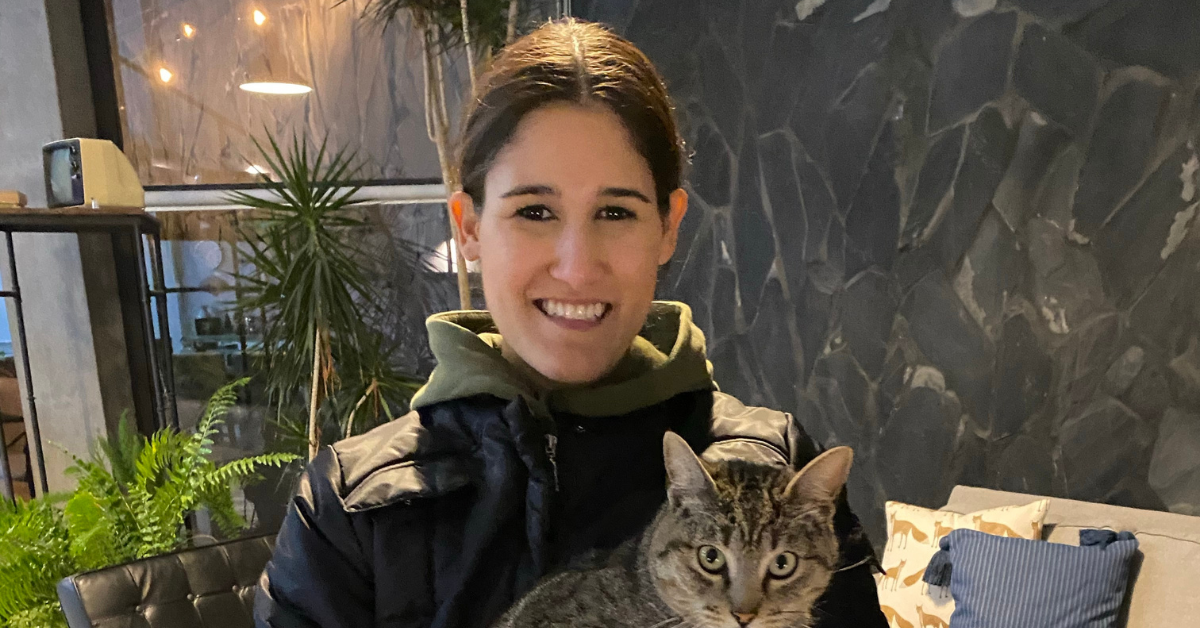 How has iTexico, an Improving company nurtured your development as a designer in the professional landscape?
Improving has helped me a lot with the development of my soft skills and I think that's one of the most important aspects for any professional. These have helped me improve my communication, confidence and quality of my work. I can communicate with my clients easily and more confidently. I'm also developing my leadership skills which is something really valuable.


What has been your favorite project so far?
The current project I'm in, which is related to 3D printers at industrial scale. Our client produces the 3D printers and I'm in charge of designing the whole interface of those printers. At first it was a real challenge to simply learn about 3D printing, and now I'm improving the design and implementing different new features for the users.
What has been your biggest challenge and how did you overcome it?
The communication with the clients because I need to be very flexible. So just learning how to communicate in the best way possible with them while at the same time adapting to their way of work. It's a really fun, interesting, and challenging process.
What's your next step? What are some goals you'd like to accomplish in life or at Improving in the next few years?
I would really like to specialize in certain areas of UX design like accessibility or design services. That's my goal for the next few years because I'm already knowledgeable in visual design, UX design, and research.
What do you consider most unique about your specific skills as a designer?
The confidence I've acquired while presenting designs to my clients. That's something that we really have to learn as designers because it's not an easy thing to present a new structure and design to stakeholders because ultimately they are the experts on their brand. We have to remain strong and confident while presenting our designs and back it up with facts and knowledge.
"Being part of iTexico, an Improving Company has taught me a lot. I think my career has exploded in so many ways, not just the professional aspect, but through personal development as well. I love the community we have in this company but I also love the fact that I have challenges every single day with my clients. So it's not just about developing my career but also building lasting relationships with my team members and clients. The roles here are horizontal so I've had the opportunity to have great communication with my project managers and also learn from my team members, on a daily basis. The UX design team is a big one and we keep learning from each other. We try to constantly implement activities that help us grow and develop our skills and expertise."
Now that iTexico has become part of the Improving family to offer digital services in a Nearshore delivery model, we're actively looking for talented individuals in many software development tech stacks who are looking to become a part of our family. If you are up for a challenge and want to become part of our team, head over to our careers section and see if there's a spot open for you.