The happiest, most stress-free members of your workforce may also be the least physically present. Today, remote work is not just a trend – it's a logical choice for companies looking to remain competitive in today's heady tech environment.
Indeed, the decision to outsource software development can be a great fit for any business, particularly when trying to get the most skilled and available talent for the money. However, the correct tools and mindset are essential for effectively managing a remote team – they can be the difference-maker in ensuring your long-distance (work) relationship an efficient and productive one.
If you currently have a remote team under your command, or are on the lookout for talent abroad, the following tips can help you to ensure you are managing remote teams for maximum efficiency:

Top 10 Tips for Managing Remote Teams when Nearshoring

1. Take the time to hire right.
It is crucial for your business to find the right talent, at the right time. A Nearshore team – defined as an outsourced crew located outside the country's boundaries, but close enough to be accessible during your workday -- should harbor the proper skills, attitude and mindset in order to be a correct fit for your company's culture. Get as involved in the hiring process as you can, whether you are hiring individually, or through an outsourcing company. Also, make sure you take part in the interviewing process as a means of getting the right gauge on the prospective resources' personalities and capabilities. Explain in detail what is expected of each candidate, and what their typical workday would look like.
2. Meet face-to-face.
Go on a business trip and meet your new extended team in person, or create an opportunity for them to visit your offices back home. Take advantage of the convenience, proximity and cultural similarities that the Nearshore model provides, and ensure they have a chance to get to know your IT professionals on-site. Answer every doubt regarding your project while establishing ground rules that will keep the relationship going smoothly. Live interactions will promote healthy personal connections – a must for successful team integration. Nearshoring allows you to minimize the risks of outsourcing by providing extended teams that share the same time zone and are only a couple hours' flight away. Learn more about iTexico's Nearshore PLUS model here. But don't take our word for it -- read this great article from Global Chamber Chicago on the subject.
3. Provide a full picture of your project.
Share your product vision with your entire team. Explain clearly where the project is going, what the goals are, who your target audience is, and what sets you apart from the competition. In this manner, your team members will feel included and ultimately have a greater understanding of what their future tasks may be.
4. Make sure project requirements are completely understood.
Be meticulous about capturing and logging every requirement and instruction needed to ensure the proper development of your project, and double-check that each developer fully comprehends their tasks before getting down to business. Don't hesitate to ask any questions, and to afford your team members the chance to reach out to you for guidance as well.
5. Be involved and inspirational.
Nobody knows your company and understands its goals as well as you do. A smooth development cycle and deployment of your product requires your devoted attention, and relies greatly on your willingness to stay involved with your teammates. Be clear about the inspiration and motivation behind your product. You must be your crew's number one cheerleader and supporter, while also making sure that you are approachable. You should be the first person they think of to come to when faced with a challenge. Be punctual to every meeting; engage one-on-one on a daily basis; and never say no to an opportunity to help and coach whenever a team member needs your input.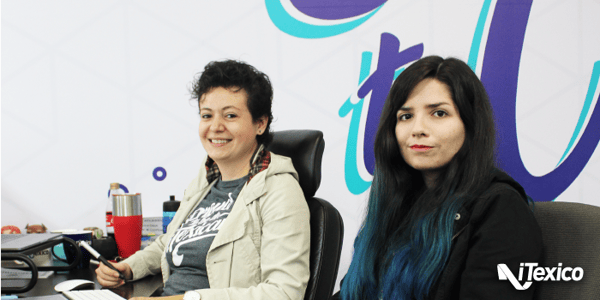 6. Give them constant feedback.
In order to secure your project follows the delineated workflow, be sure to give your team feedback whenever possible, as a basis for improvement. Allow them to have insights about their progress and overall performance against benchmarks, and don't be afraid to offer problem-solving advice when things aren't going as smoothly.
7. Make them feel part of your company.
Teams do well when they love their work. Strengthen professional relationships with your workers by inspiring them, and infusing the atmosphere with your passion for the project. Get to know their motivations, and use those insights to keep them happy and driven throughout the project. Let them know you value their efforts. Personalize your work environment and invite team members to your meetings. And, above all, avoid an us-versus-them mentality.
8. Stick to deadlines - and make sure everyone else does.
Meeting deadlines and goals, and having a risk-management process in place -- is crucial for the successful performance of a remote team. Set up an estimation process where every teammate is involved - each member of the team should consider their experience and capabilities when evaluating each individual task, in order to set realistic goals and manage expectations.
9. Recognize their efforts.
Wherever your outsourcing team is, your priority should be to keep them engaged in order to achieve your company's goals in a timely and excellent manner. When earned and warranted, praise and recognition can go a long way toward boosting your team's confidence and overall performance. While lauding their performance, be specific about what it is they are achieving well. Giving them cash bonuses or gifts at the end of your project may be very well appreciated, and can go a long way toward assuring a long-time business relationship.
10. Trust your team.
In the end, if you make the decision of entrusting your project to a Nearshore team, you need to trust your developers. Trust has a long list of benefits within organizations, including better employee performance and results, and higher motivation to problem-solve on their own. Do not think of your team as your property, but rather as human beings who can make your idea become a reality.
Still on the fence?
If you are not sure yet whether a remote team would be a good fit for your company's digital transformation imperatives, do not hesitate to contact us. Book a free 30-minute consultation and let us help you through this journey. We will work together to find the right solutions for your business.
###
iTexico is devoted to providing multidisciplinary software development teams as a service for Mobile, Web, and Cloud. We provide end-to-end design, development, testing, devops, and support services by leveraging an innovative Nearshore PLUS delivery model. With its headquarters in Austin, TX, and wholly-owned delivery centers in Guadalajara and Aguascalientes, Mexico, iTexico has experienced steady growth every year for the last 7 years serving startup, growth, mid-market, and enterprise technology-driven companies, including Carbon Black, ESRI, Microsoft, Integral Ad Science, HomeAway, and others. For more information, please visit http://www.itexico.com.