Nearshore Outsourcing Adds Muscle To Your Startup
Spotting the founder of a startup can be a fairly easy exercise. They're the ones with the laptops that are maybe a generation too old; eyes that are a shade too red; clothes that are a bit too threadbare.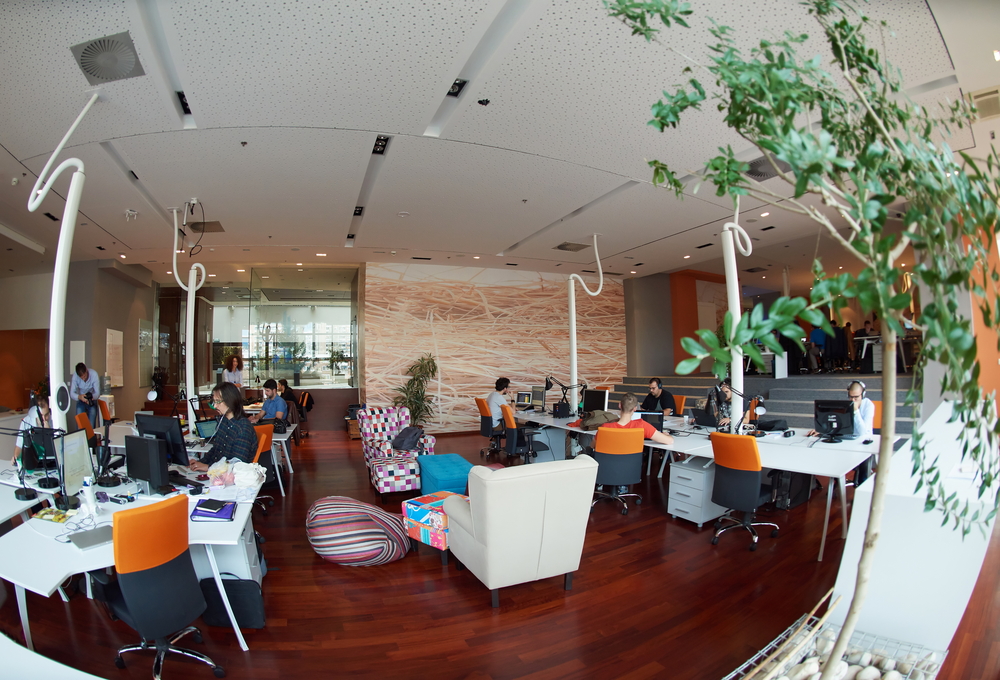 Sleep deprived but focused, they view every hour of every day as a productive hour; they certainly fill more than just a few roles at their fledgling company; and perhaps secretly, they wish they had just a SMIDGE more help in achieving dot-com rock stardom.
Mentioning the word outsourcing to our startup friend might elicit a smirk, since they feel like they couldn't possibly let an outsider into mix at this point in time.
But if we COULD get their attention for just a second, we could help them understand that outsourcing, for startups, is no longer just an impossible dream, or an unreachable star. In fact, the growth of the kind of outsourcing that we do here at iTexico– using a nearshoring model which includes budget-friendly resources just across the border in Mexico – has made outsourcing for startups a very real possibility.
Let's look at why startups can not only survive, but thrive, by opening the door to contract services:
Get Your Priorities Straight:

As the lord of your fiefdom, you have a lot more important things to be focused on than being a "code monkey." Low-level coding tasks can best be left to low-cost talent, who likely can produce the work in a much more efficient manner than you ever possibly could. This is particularly true if the work you're trying to do is not a native skill set. And just in case you think that you "barely serviceable" JS skills are adequate for what you're trying to accomplish?

A recent survey

found that 18 percent of failed startups tanked because of inexperience. A completely preventable outcome!

New Horizons:

Hiring outsourced services can connect your fledgling enterprise to a world of new possibilities and collaborations – connecting you to resources that you may not have known existed beyond the walls of your office, or the streets of your city. This is particularly true with the kind of nearshoring model employed by iTexico, where you'll connect with resources in Guadalajara – one of the world's fastest-growing technology hubs, and referenced in a

recent Washington Post article

as the next Silicon Valley.

Better Service:

By clearing the decks of some of the more menial tasks, you can be the best "you" you can – making you more responsive to the business aspects of the business – things like capital raises, personnel issues, product launches and other big picture items. You'll also have a valuable third-party adviser with whom to bounce off ideas and to troubleshoot.

Speed is Your Friend:

There are just some things that outsourced help can do quicker! In your phase of development, speed is definitely your friend. Entrepreneur magazine

provides a handy list

of the types of time-consuming tasks that you should definitely be outsourcing, if you're not already.

Burn Bright, Burn Out:

Two things are the sworn enemies of startups – not enough time, and not enough money. Outsourcing can bring you more of both – helping you to stretch your precious resources.
One last note – though outsourcing is an AMAZING way to grow, it's absolutely critical to be as connected to your outsourced teams as you would be to those under your own roof. Collaborative tools make it easy to manage distant resources, but will also need to scale as you grow your outsourced teams. It will also be important for you to embrace, and respect, differences in culture that come from working with distant resources -- though this is a task made easier by working with resources in Mexico, which is more culturally aligned with the U.S. than most offshore options.
Once you crack the code, outsourcing can be the hero of your startup enterprise – allowing you to actually see your pillow on occasion!
For full information on how our services can help your Startup, please visit our page at itexico.com/how-we-deliver/