A Digital Christmas Carol on Cloud Transformation

It is a snowy Christmas Eve. Droosh is frustrated, overwhelmed, and about to explode. His non-profit oriented to business industry is going through challenging times: not running as smoothly and end-of-the-year results going at warning levels.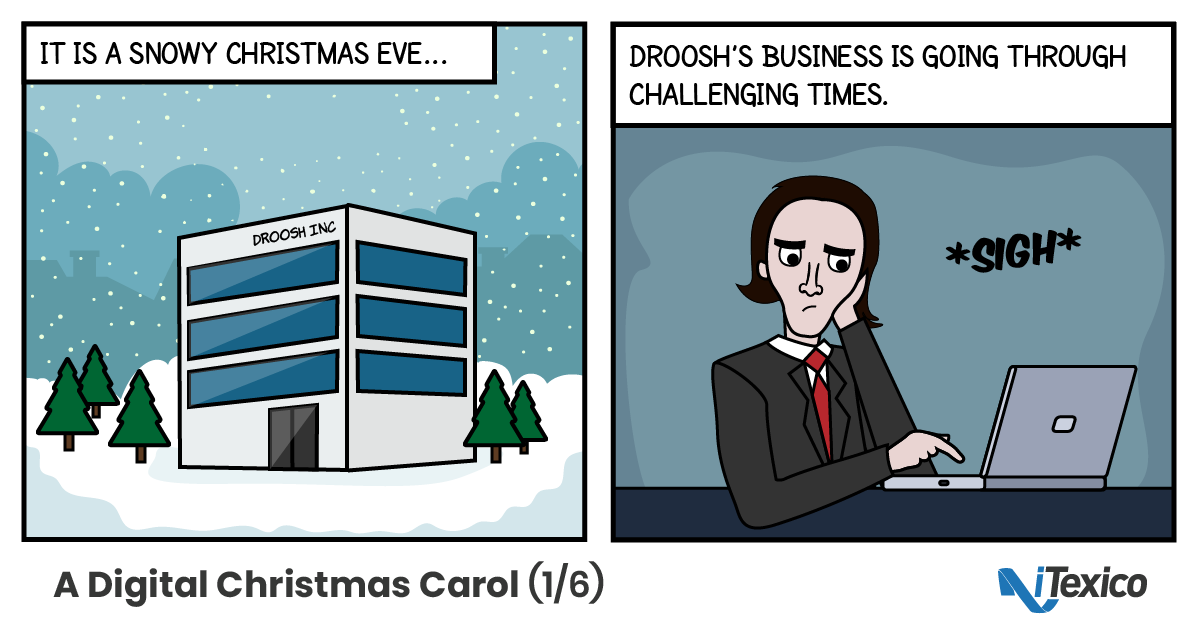 The ghost of an old business partner, Marty, presents himself and warns Droosh about the upcoming visit of three ghosts.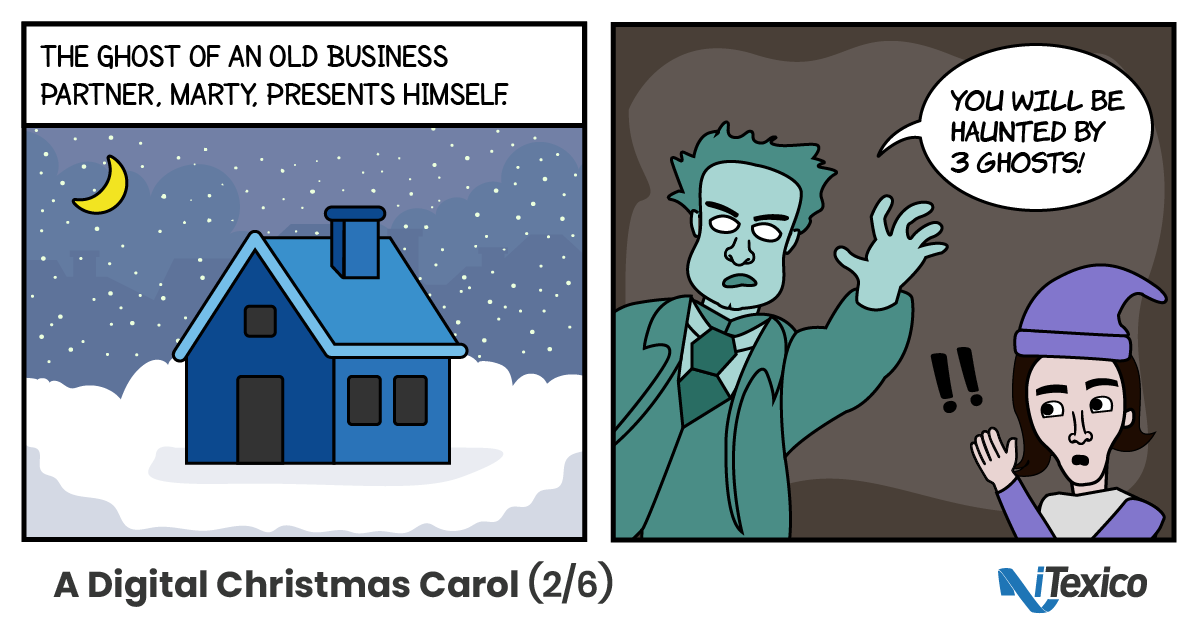 The Ghost of Business' Past
As promised by Marty, Droosh is visited as the bell tolls one o'clock by the first of three spirits: the Ghost of Business' Past. The ghost shows Droosh scenes of his legacy systems and hardware, and all the money that was not well spent within the company.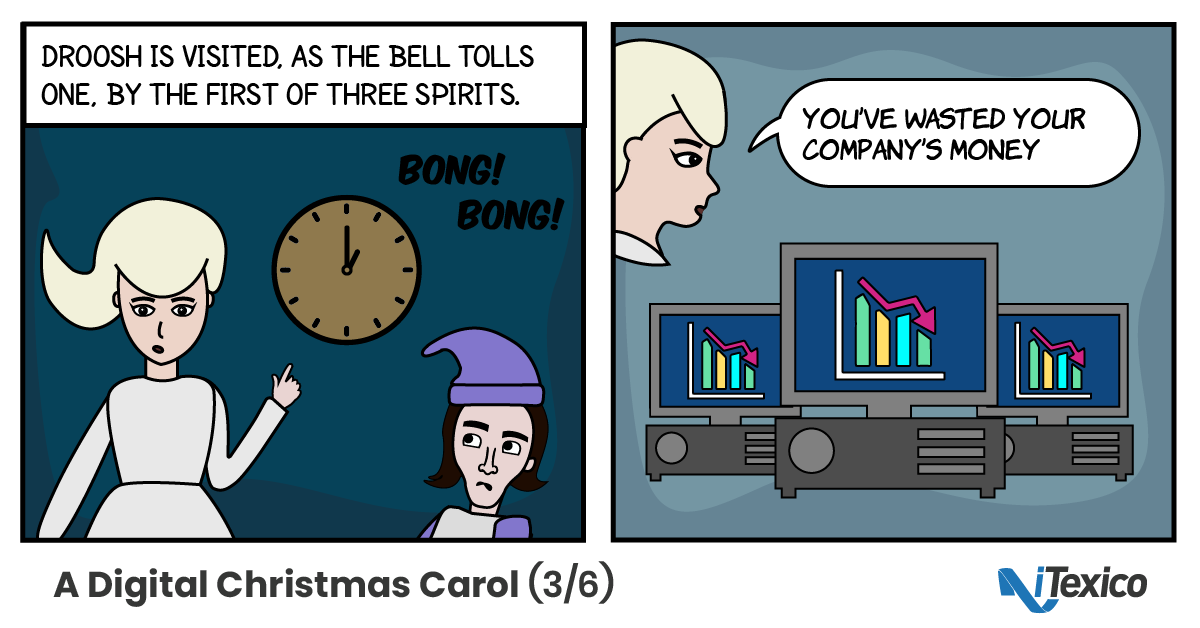 The Ghost of Business' Present
Just as Droosh is catching his breath, the second spirit arrives. The Ghost of Business' Present shows him the over 20 underutilized AWS virtual machines and databases his business implemented as a result of a cloud project gone wrong, locked into a high fixed cost for a monthly service they weren't using at full capacity.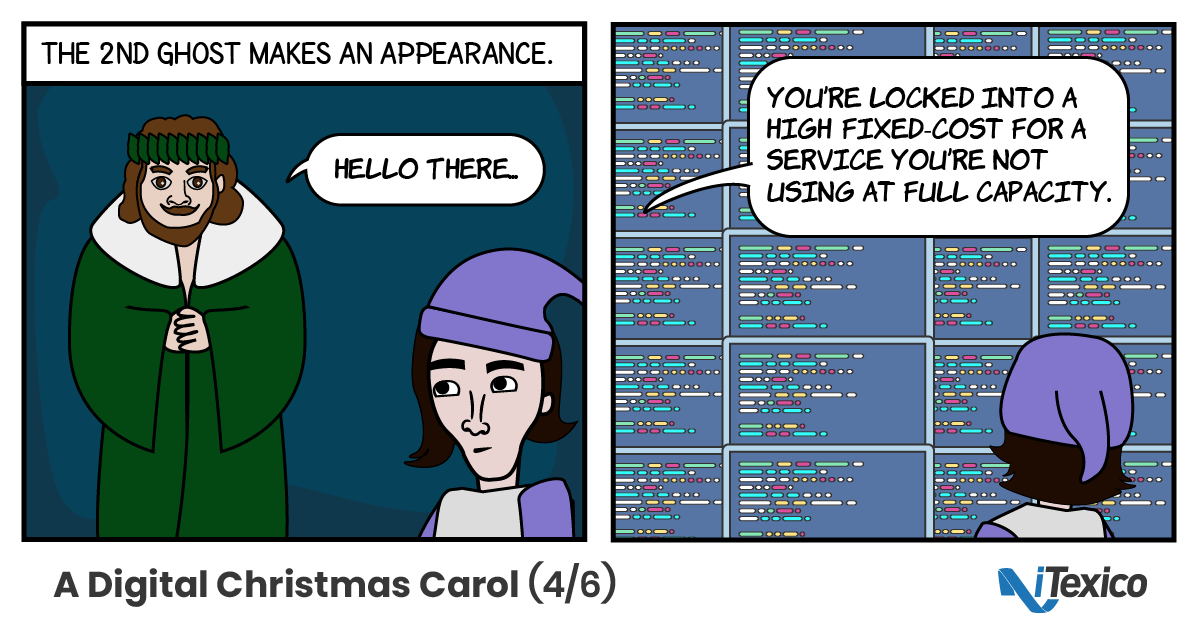 The Ghost of Business Yet to Come
A tormented Droosh returns home, hopeless, when suddenly the final spirit makes an appearance. The Ghost of Business Yet To Come shows him two paths. The first, full of despair and bankruptcy due to the lack of digital innovation his business desperately needs.
And then, a brighter future: a path where digital innovation and cloud adoption comes in the shape of an experienced Nearshore+ partner. A team of Cloud transformation assesses the AWS Cloud infrastructure to determine which services can potentially be reallocated, optimized more efficiently and cost-effectively. The Nearshore+ team recommends AWS LAMBDA, a highly dynamic and scalable serverless computing platform with a pay-as-you-go and use service model.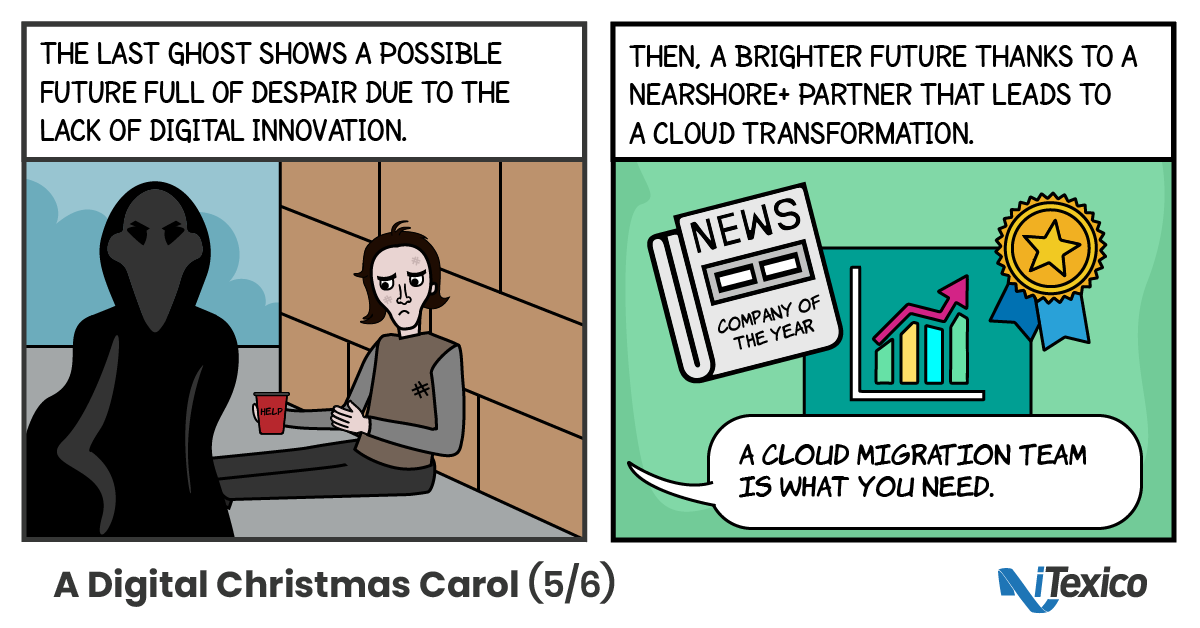 Redemption
Droosh wakes up on Christmas day, determined to transform his business. He is certain he will not be able to do this job by himself, and looks for a trusted partner to embark on the digital innovation journey ahead. After a quick Google search, he finds iTexico, which led to a successful and everlasting partnership.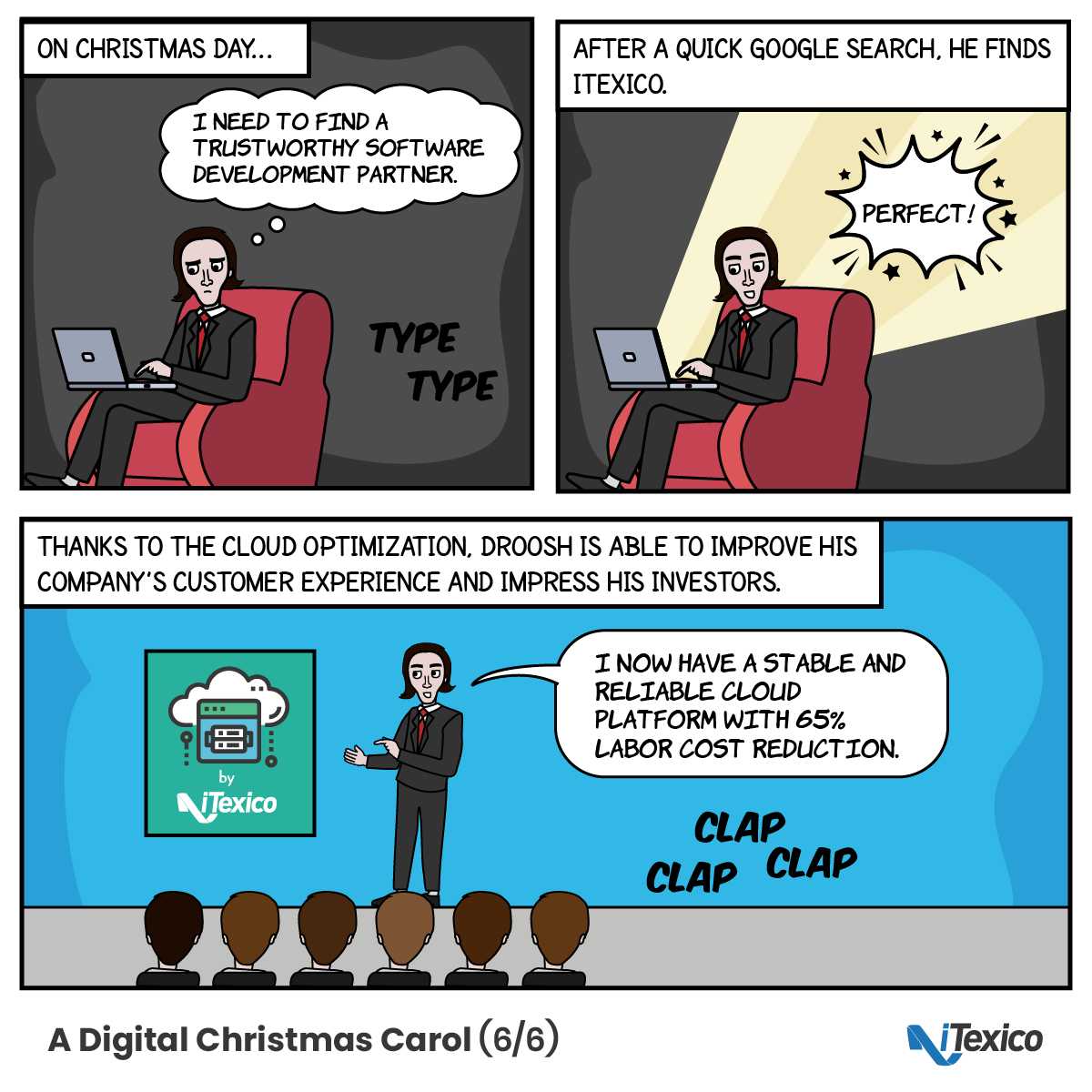 iTexico implements the following:
A Virtual Machines inventory assessment
Cost analysis and an estimate of the effort needed for migrating each application for each VM to determine the costs vs. benefits.
Every database is migrated to LAMBDA, and every shared server for the VM's were moved to Amazon's S3 storage service.
After the Cloud optimization, the business benefits include:
A 65% labor cost reduction
A 45% Cloud resource reduction
A 75% monthly support ticket reduction
Following the Cloud optimization, Droosh is able to improve his company's overall customer experience by prioritizing new feature development while having a stable and reliable Cloud platform for the development and deployment of his services.