Improver Spotlights: Rafael Chávez
iTexico, an Improving Company is always striving to attract the right talent: experts in their field who are passionate about asking the right questions and solving the right problems, in order to help our clients achieve digital innovation and business transformation.
The Improver Spotlight series aims to highlight the talented individuals who work here, and today it's all about one of our software development engineers, Rafael Chávez.
"My name is Rafael Chávez, I'm a Software Specialist, and have been at iTexico, an Improving Company for 4 years now."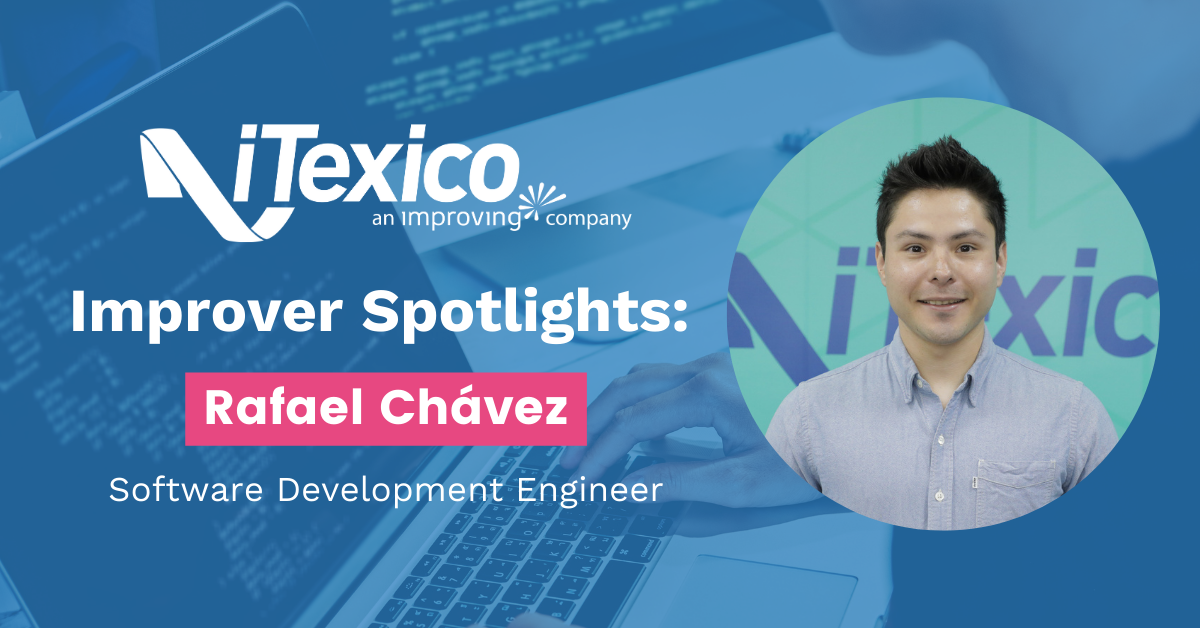 How would you describe your job in 4 words?
My super dream job.
Explain what your job consists of:
Mainly back-end engineering.
How does a workday look like for you?
My day starts at 6:30 am to take my son to the daycare. Then I take a super quick breakfast and start working wherever I left things off the previous day. I have my daily stand-up with my team where we talk about our blockers and whatever tasks we need to complete that day, and continue coding my solutions alongside my QA partner in order to deliver my solutions ASAP.
What motivates you to get up and go to work?
Mainly 2 things: my family and the opportunity to learn new stuff and improve my craft here at Improving.
What's your favorite benefit at the company?
I really like all the bandwidth that we have to move to whatever position we want. I've been in many different roles here, and I love the opportunity to explore new roles that expand my knowledge and career path.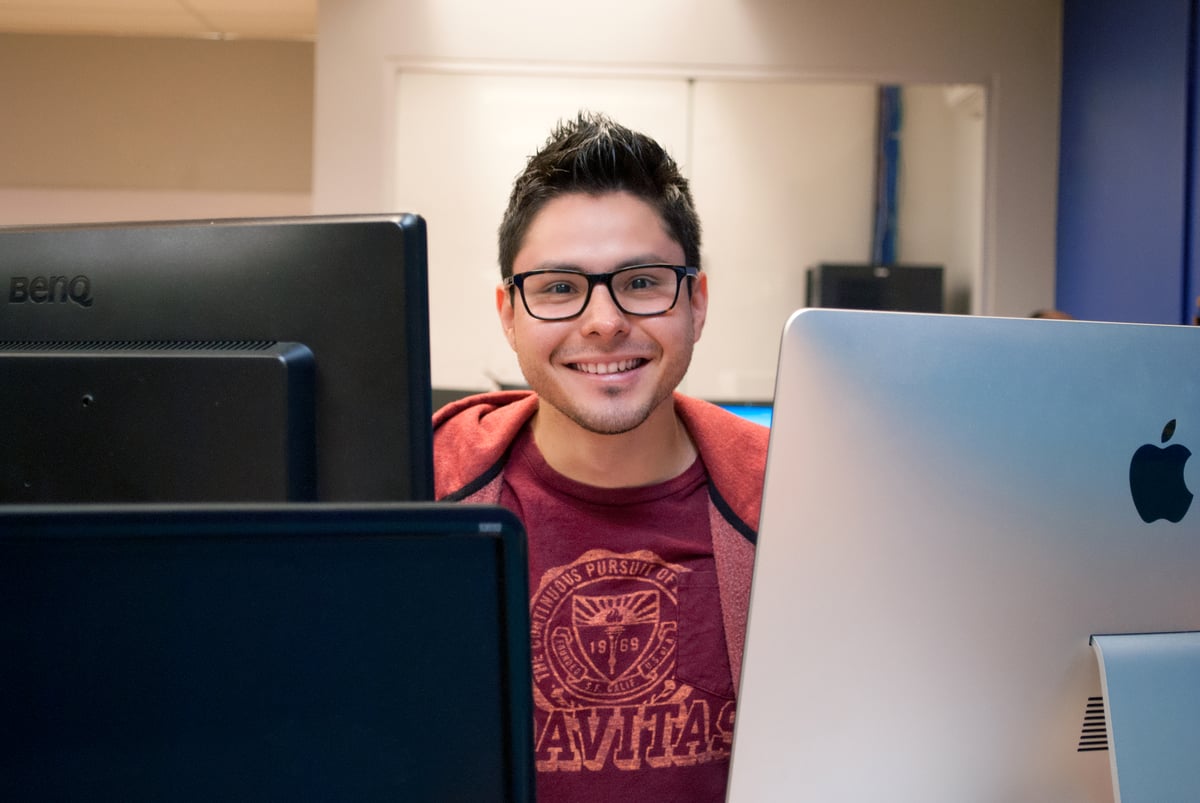 Why was iTexico, an Improving Company, your decision to continue your career? And how has your career grown since then?
I decided to work at iTexico, an Improving Company, because they trusted me. At my previous job I was a project manager and I wasn't too involved in the technical side of things, but I really wanted to go back to my roots and code. All the other companies were too close-minded and only wanted me to focus on growing my career as a project manager. iTexico raised their hand and said: come here, and we will help you grow your career in whatever path you choose.
How has iTexico, an Improving Company nurtured your development as a software engineer in the professional landscape?
Improving Enterprises provide a lot of training courses for developers in many different fields and they want you to keep learning everyday. I was doing a certification for solutions architecture for AWS, and iTexico said: go ahead, get certified and we will cover the expenses. They really care about your education because in the end this will impact our clients and the quality of our service delivery in a good way.
What has been your favorite project so far?
This is a very hard question to answer because all my projects have been really interesting so far. But if I have to choose, I would have to say one related to automotive software solutions, because they needed positions that were really hard to fill, and they opted to take coders and accept the learning curve that came with it. It was very interesting because although their code was old it was really well implemented and it was fun to work with.
What has been your biggest challenge and how did you overcome it?
This one's easy. During a project with a client that focused on satellite communication, at that moment every internal developer left, so I was left alone and time was ticking on the project. We spent a lot of time trying to get things done and it was hard, but we overcame it.
What's your next step? What are some goals you'd like to accomplish in life or at Improving in the next few years?
I would like to be an architect for solutions in general, and I will want to focus right now on that. And I also want to learn more about cloud solutions.
What do you consider most unique about your specific skills as a developer?
I think part of my high school education was to learn all practices at a very low level but across all programming languages, so I acquired the ability to learn a language really fast. That's one of the most important talents that I have and that the clients look for, I'm very pragmatic. I consider myself a software developer not for a specific language, so I can take any learning curve and deliver a solution.
"I think one of the things that I really like about Improving Enterprises is that they really care about your career path. During my first project i was not feeling comfortable, the client needed the delivery so fast in such a short time frame that we had to work on the development even during the weekends. So I reached out to my tech lead, and I said "Man, I cannot afford this, it's too much work for me". We had been going on like that for three months with no rest, and they understood and took me out of the project as fast as they could without affecting the client. Their response was so amazing, I know in other companies it would have been "it's your job, if you don't like it you can quit". But here they really care about their resources.
During another project, I raised my hand to say I wasn't really learning anything new and was eager to improve my knowledge in other areas. The project was fine, I was comfortable, but I wanted to learn new stuff and not be stuck. And they helped me. They really care, so that's one positive thing about iTexico, an Improving Company that not all companies have."
Now that iTexico has become part of the Improving Enterprises family to offer digital services in a Nearshore delivery model, we're actively looking for talented individuals in many software development tech stacks who are looking to become a part of our family. If you are up for a challenge and want to become part of our team, head over to our careers section and see if there's a spot open for you.