How Can Companies Develop the Right Mobile App Marketing Strategy?
With so many new smartphones coming into the market on a daily basis, mobile apps can indeed play a major role in complementing the overall company brand marketing strategy. There are various ways companies can use mobile apps to improve their own sales. Today, mobile advertising is very popular and brands are investing a lot of money in this area.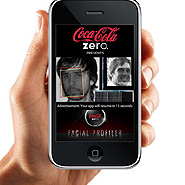 Mobile applications are increasingly a vital component of brand marketers' overall strategy, creating a rush to develop and deliver content and advertising to consumers via their mobile devices. However, Apps aren't effective if they are used all on their own, but if incorporated into a well-planned marketing campaign, they can deliver great results.
First of all, marketers should ask themselves which are the goals for creating a mobile app, why the company should want an app and for what purpose. Companies could be just interested in advertising within an app, run a branding campaign or actually create and promote an app that replicates their own services.
Whatever the goals are, marketers should come up with a strategy where the app fills a unique and compelling need.
Building an app that promotes your service without actually imitating it is probably the most difficult. The only purpose is to make users aware of your service, but there has to be a hook to download and use the app. For example, if you are a travel agency, you should develop destination guides that could use the GPS to guide users to important sights and things. Once users are on a specific location there could be an option to show videos and explaining what are the users looking at.
In order to enhance the consumer's overall experience of the device, you should consider the following points before creating an app for your company:
Decide your platform (iOS, Android, Windows Mobile, Blackberry)
Device Features (Photo Library, Video, GPS, Website Integration, etc.)
Develop Requirements
Layout Project Plan
Although there is still a long way to go before the majority of companies use mobile applications as a marketing tool, it won't take long before it becomes standard business practice, especially for media, consumer goods, automotive, and food companies to communicate with their customers via an app.
What do you think? I would like to hear your point of view about this topic.