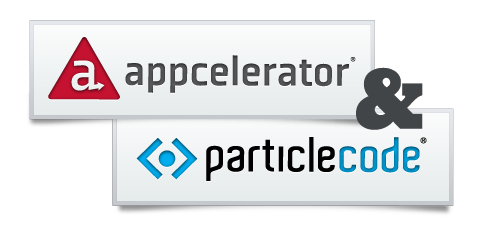 When it comes to app development for mobile devices, cross-platform implementation is the new trend. Developers have struggled trying to develop the same app across different operating systems. That's the reason, companies like Appcelerator, the maker of Titanium, one of the best multi-OS development platforms, promising write-once capabilities across multiple device/OS types has grown so fast since Titanium was released two years ago at WWDC 2009. Recent enhancements have accelerated the platform beyond simple tooling to be a more platform-centric product with mobile web, commerce, social, geo-analytics, user analytics, and messaging capabilities made available to its customers.
But this doesn't stop here! Today Jeff Haynie, Appcelerator's CEO, announced the acquisition
of Particle Code, another cross-platform development company that won DEMO God in 2010 and one of its closes competitor. Palo Alto-based Particle Code's platform enables mobile developers to write games once, deploy both HTML5 and native apps across platforms and devices, giving game programmers the possibility of mobile app development that is scalable across a whole bunch of devices.
Appcelerator announced in its press release: " There is a strong strategic and engineering fit between our two companies as Particle Code adds outstanding iOS, Android, and HTML5 talent to our platform team." The acquisition enables Appcelerator to expand its world-class platform used by over 1.6 million developers to become the first mobile platform to offer an integrated native, hybrid, and HTML5 web application solution.
 This is a smart move, since games have proven to be the most popular applications across almost all smartphone platforms, and could prove very profitable, particularly if it decides to start offering subscription plans and access to advanced features that revolve around in-app payments.
 We at ITexico, as one of the biggest pool of Titanium experts outside Appcelerator, are glad that Particle Code team brings deep technology expertise and experience in solving the cross-platform challenges of the games industry, to help us bring more choices and better service to our customers.