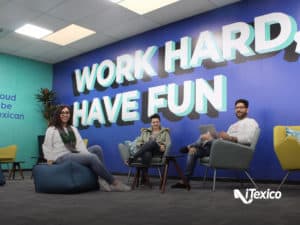 Finding the right mobile developer can be challenging, whether you are looking for someone to join an existing team or someone to spearhead a new project. However, this process doesn't have to be painful and time-consuming. On the contrary, it can be straightforward if you consider these quick tips.
1.) Focus on Client Experience
Look for someone who has a proven client track record and the technical skills you need for your mobile strategy, such as design and architecture (UI/UX), Xamarin, Ruby on Rails, .NET, Appcelerator, Java, JavaScript, Android, iOS and QA/testing. Finding a developer with up-to-date technical skills, who can also quickly integrate into your organization, is key to making sure you don't waste time on people that can't deliver.
2.) Are they Agile?
Agile development is an alternative approach to the traditional project management paradigm that allows a development team to quickly adjust to any unpredictable, but necessary changes, such as changes in technical specifications, business needs and/or project scope. Finding a developer who is experienced in Agile is key to making sure your project is delivered on time and meets your company's needs. Plus, Agile is fast becoming the norm in mobile development because it's a versatile approach that focuses on business ROI.
3.) Consider All Your Options
Have you ever considered Nearshore Plus outsourcing? Nearshore Plus is a cost-effective way have the right developer(s) onsite or in close proximity and in similar time zones. iTexico has 140+ highly qualified mobile professionals as part of our staff, so click here to read more about the many benefits of Nearshore Plus and eTaaS (Extended Team as a Service).
Your quest to find a suitable mobile developer is not as difficult as you think.The world of mobile technology is moving at lightning speed and ensuring you find the right developer(s) is key to staying ahead of your competition!