Leadership Team
iTexico's leadership team is integrated by seasoned entrepreneurs, leaders, and software development experts. Thanks to their world-class skills, iTexico has become a leader in nearshore outsourcing, cloud solutions, and mobile development.
Anurag Kumar
CEO & Co-Founder
Anurag is an experienced global technology and management professional with a talent for finding innovative solutions to complex business problems and building and growing businesses. He is skilled at forming and managing globally distributed teams and motivating them to focus on customer needs and revenue generating activities. He has extensive experience working with and for companies that range in size from the Global 500 to pre-investment startups. As an entrepreneur, Anurag has started 5 high-tech companies, including MSC, UniComp, venture-funded MediaPrise, Connectione and now iTexico.
Anurag has held leadership positions at TCS, KPMG, IBM and Dell. He was the CEO of two India-based services companies, Cressanda and Shergroup India. He is a former Vistage Small Business CEO Chair. He holds Engineering degrees from IIT Delhi and Wayne State University and an MBA from Michigan State University. In his spare time, he is a competitive Tennis player.
Guillermo Ortega
COO & Co-Founder
Guillermo has been in software development services for almost 20 years. Responsible for several CMMI appraisals and experienced in other software engineering models and best practices, he has founded 4 successful software companies in Mexico.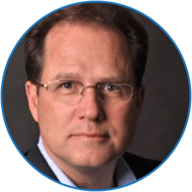 Andrew Rauch
VP Marketing & Sales
Andrew Rauch has more than 20 years of experience working with and serving board of directors, CEO's, executives and business owners on matters of strategy, sales and marketing, technology, business and capital development. Mr. Rauch earned a Bachelor's degree in Accounting and Finance from Pace University in Pleasantville, New York.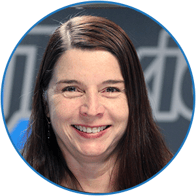 Adriana Reid
Global Operations Manager
Adriana has more than 20 years of experience in SMB Management and exporting high-quality IT services. She's been part of several successful technology startups in Mexico and is skilled in effectively managing resources.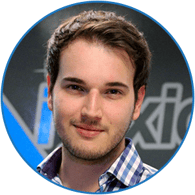 David Sandoval
Creative Delivery Manager
Product Designer and UX specialist with more than 7 years of experience in interface and interaction design. Online marketing specialist with more than 5 years of experience in Tech Marketing. He holds an MBA in Marketing by La Trobe University in Melbourne, Australia.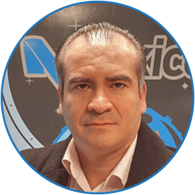 Alonzo Llamas
Technical Delivery Manager
A Senior Software Engineer with 8 years of experience on Software Project Management, Certified as PMP®, 15 years of experience on IT, from Software Development, Project Management, Software Testing and Technical Support. He has driven many multicultural development teams through creation cycles of different natures, from over-the-air hardware connectivity to mobile applications with great success.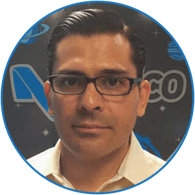 Lucio Ferrer
Testing Delivery Manager
Senior Software Tester with 13 years of experience in different test projects for automation, performance and FVT for stand alone, web and mobile applications, with experience in banking and retail industries, he holds a Master degree in Management Information Systems from ITESM, the Test Manager certification from the ISTQB and the Scrum Master certification from the Scrum Alliance.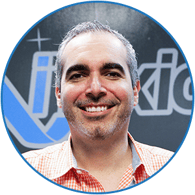 Diego Mendez
eTaaS Delivery Manager
Diego is an engineer with 16+ years of experience in IT Account Management, Consulting Sales, Marketing, Project Management, Innovation and Business Development, successfully managing the relationship with mid-sized and Fortune 500 customers and projects in both Private and Public sector with a strong commitment, responsibility, and sense of urgency.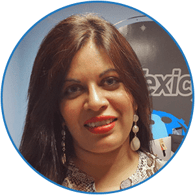 Minu Mohan
Business Development Manager
Minu has a degree in Engineering from Brigham Young University, and has successfully managed projects in a wide variety of business environments. She also manages several accounts and develops relationships and a pipeline of new opportunities for our client's Solutions.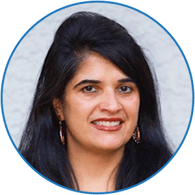 Shalini Arora
Account Manager
Shalini brings 15 years in managing client relationships and project management across financial sector, software enterprises, and non-profits. She has lead cross-functional teams to deliver consistent value for business. Shalini has worked for a medium scale non-profit organization and international brands such as AT&T, Citi, Gulf Air and ING Barings.
Shalini's core strengths are Business Analysis, Account Management, Leadership and Effective Communication. She holds a degree in Computer Science.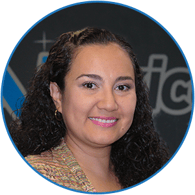 Beatriz Hernandez
Talent Acquisition Manager
A Human Resources Professional with 10 years of experience in Talent Acquisition teams. She has a background on Manufacturing and world-class IT services companies. Beatriz holds a Communications Science degree from ITESO.
Board of Advisors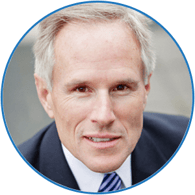 Edward "Ed" Blechschmidt
Director, VWR International, Lionbridge Technologies, Bayshore Healthcare
Mr. Blechschmidt holds an undergraduate degree in business from Arizona State University and was inducted into ASU's business school Hall of Fame in 2010. He is a member of the board of directors for VWR International (Chair: Audit Comm.), Lionbridge Technologies, Inc. (Chair: Audit Comm.), Bayshore Healthcare (Chairman) and is a NACD Fellow. He has held board directorships with Novelis (CEO), Olsten Corp. (CEO), Gentiva Health Services, Inc. (Chairman & CEO), Diamond Foods, Quintiq, Healthsouth, Neoforma, Inc., Garden Fresh Restaurant Corp., R2 Technology, Inc., EA Industries and the American Association of Homecare. He is also involved with various charitable organizations. Mr. Blechschmidt lives in Austin, Texas.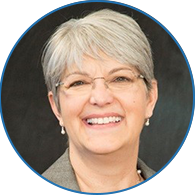 Lisa G. Hannusch
CEO and owner of UniMed Direct
Lisa is the CEO and owner of UniMed Direct, which provides managed care services to national customer base including Fortune 100 companies. Under Lisa's leadership, UniMed direct has become the leading developer of utilization review workflow software and evidence-based support for managed care operations.
Prior to UniMed Direct, Lisa spent over 25 years as a health care reformer, insurance executive, and managed care entrepreneur. She has shared her vision and ideas for improving the economics of health care delivery by serving on several boards and committees, including Vice Chair of American Insurance Association's Claim Technology Committee. Lisa serves as an expert witness on health care billing and reimbursement and received national commendation from Louis Freeh, FBI Director, for her work.
Lisa is a graduate of the University of Texas at Austin and has been a licensed EMT and insurance adjuster. She is a certified facilitator of Stephen Covey's 7 Habits of Highly Effective People and Michigan State's Certified Workers' Compensation Professional. She continues her education passion through many executive leadership programs and routinely sponsors UT MBA internship projects.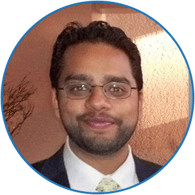 Ashish Gupta
Managing Partner & Portfolio Manager at Arete Investment Group
Ashish Gupta, CFA is the managing partner and portfolio manager of Areté Investment Group, a long / short equity fund based in Austin focused on investing in the Energy and Industrial sectors. Prior to this, Mr. Gupta was a Partner and Research Director at Vollero Beach Capital Partners, joining in early 2009 at inception. Prior to joining Vollero Beach, Mr. Gupta co-managed equity investments in the energy sector and was a Senior Analyst at Eden Capital. From 2001-2005, Mr. Gupta was an Associate Analyst on the Energy Services research team at Bank of America Securities (BofA). While at BofA, Mr. Gupta helped his team earn a top three ranking for three consecutive years with Institutional Investormagazine, the Wall Street Journal, and Greenwich. From 2000-2001, Mr. Gupta worked at Trilogy Software where he incubated a new online business. Mr. Gupta graduated summa cum laude with a B.S. in Business Honors / Finance from the University of Texas at Austin. Mr. Gupta serves on the board of Pratham USA and Amom Charity, non-profit organizations dedicated toward children's literacy, and serves on the Advisory board of the Business Honors Program at UT.